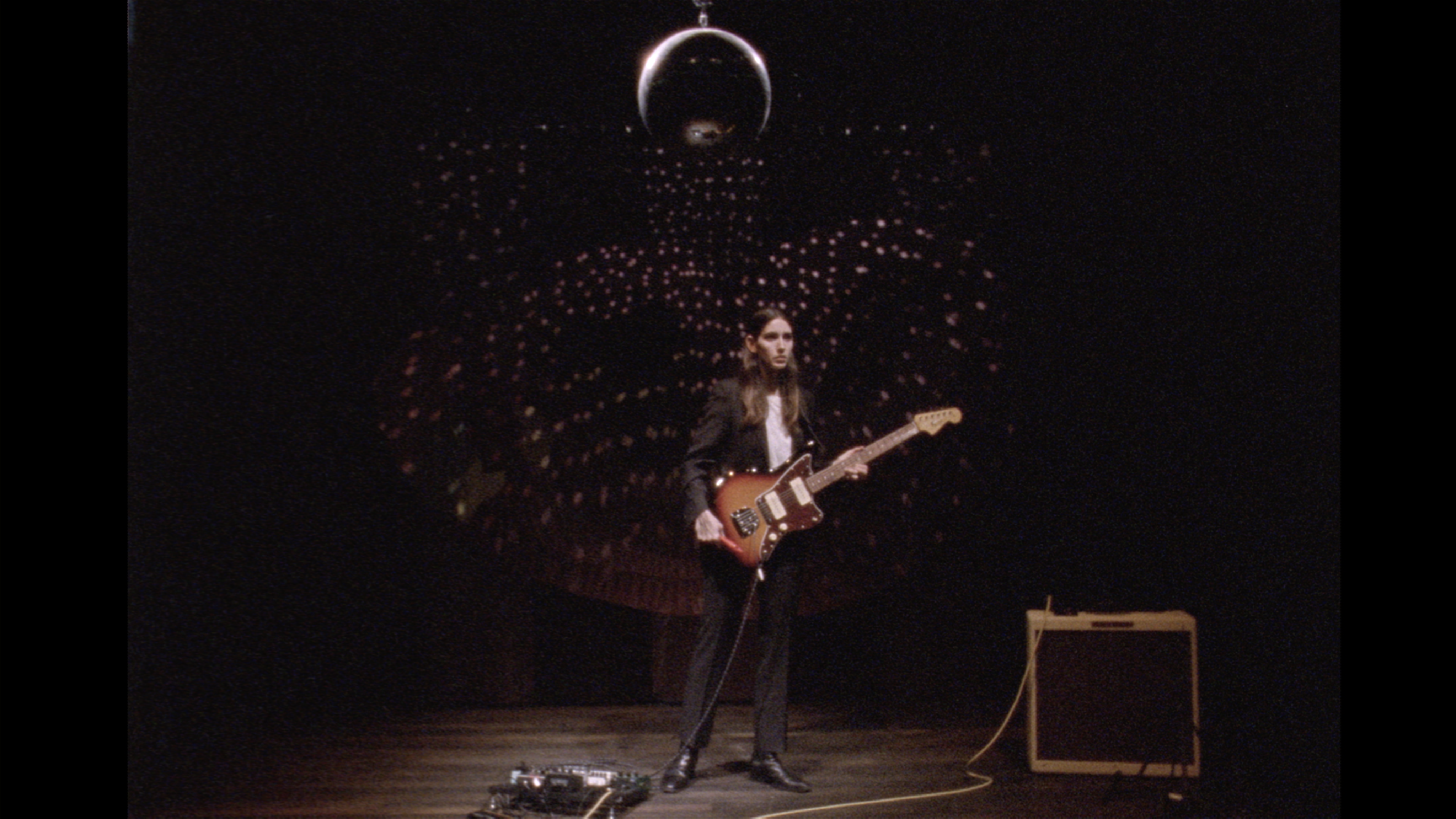 Theodora or The Progress', film stills, HD transfer of 16mm, © Alpina Huus
Theodora or The Progress', film stills, HD transfer of 16mm, © Alpina Huus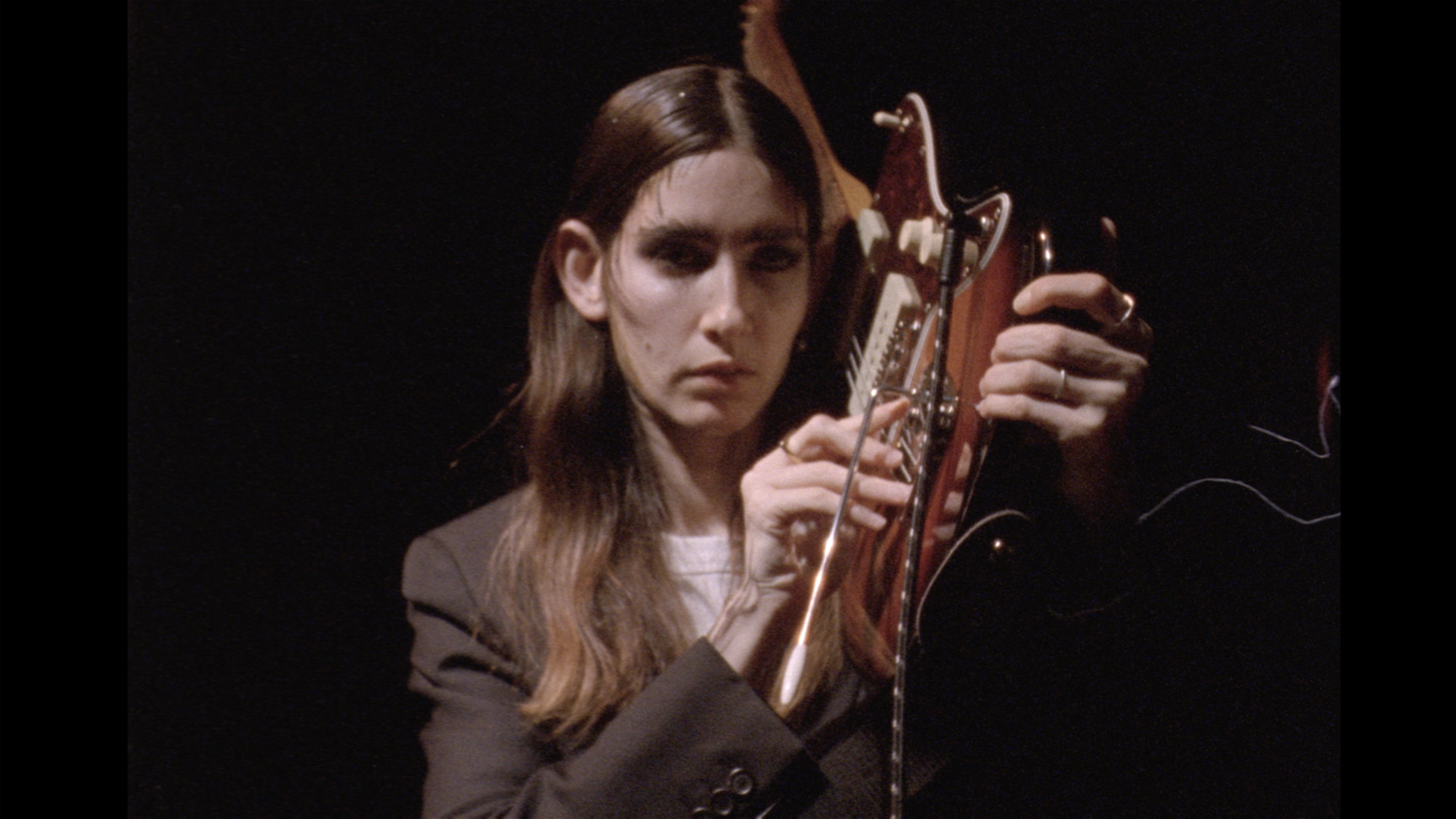 Theodora or The Progress', film stills, HD transfer of 16mm, © Alpina Huus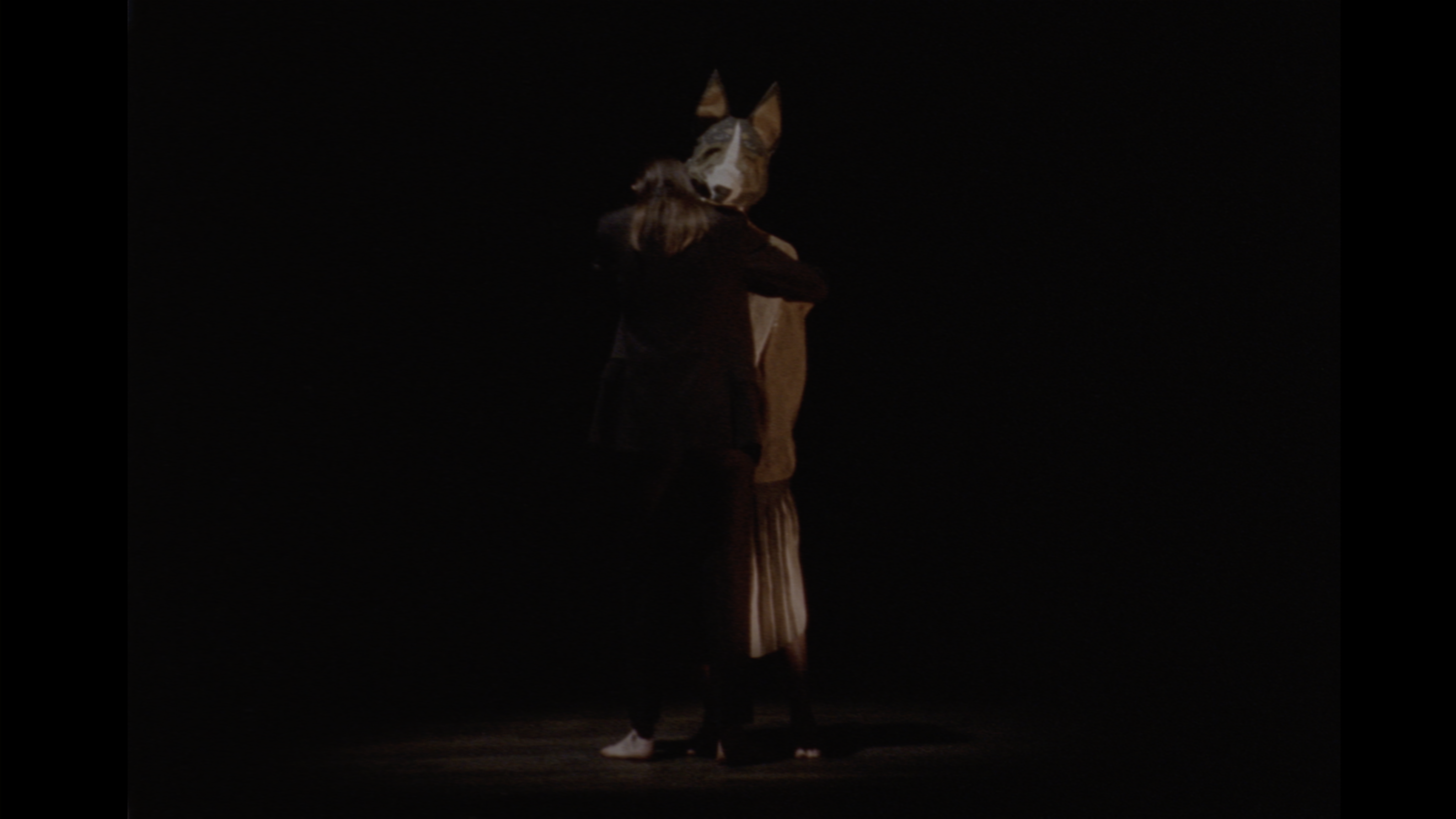 Theodora or The Progress', film stills, HD transfer of 16mm, © Alpina Huus
Theodora or the progress (Upcoming 2021)
~ Electric guitar & paint brush.
'Theodora or The Progress' is a collective artistic project that includes newly produced installations, sculptures, music works,performances by 10 Swiss and international artists.
Filmed in 16mm, and co-produced by art institutions Europe-wide, the film addresses the notion of empowerment, while exploring the potential of the subconscious. It emphasises the ability of non-verbal communication as means to produce strategies against different types of discrimination. Borrowing the name of what was possibly the first feminist figure, the empress Theodora (500 AD), 'Theodora or The Progress' portrays the metamorphosis of the narrator and several of their accomplices into a pack of dogs. 'Theodora or The Progress' stages a collective takeover that speaks of love, transformation and transcendence.
For this project Lenox performs a character inspired by Lisa Simpson, arguably one of the greatest feminist TV characters of all time. During a live guitar solo played with a paint brush, her character uses loud and all-encompassing sound waves while slowly transitioning into a dog alter ego.
After a two weeks residency at Arsenic performing art center in Lausanne,during while 'Theodora or The Progress' was filmed, the project is now entering its editing phase. The premiere and international release dates will be announced soon.
Watch the trailer here :
https://vimeo.com/468912012
In collaboration with:
Hugo Canoilas, Cee Fülleman, Tarren Johnson Elise Lammer, Alizée Lenox, Sarah Margnetti, Julie Monot,
Lucien Monot, Jessy Razafimandimby, Mia Sanchez,
Niels Trannois.