Requiem for Tegel album cover.
Performance at HVW8 gallery Berlin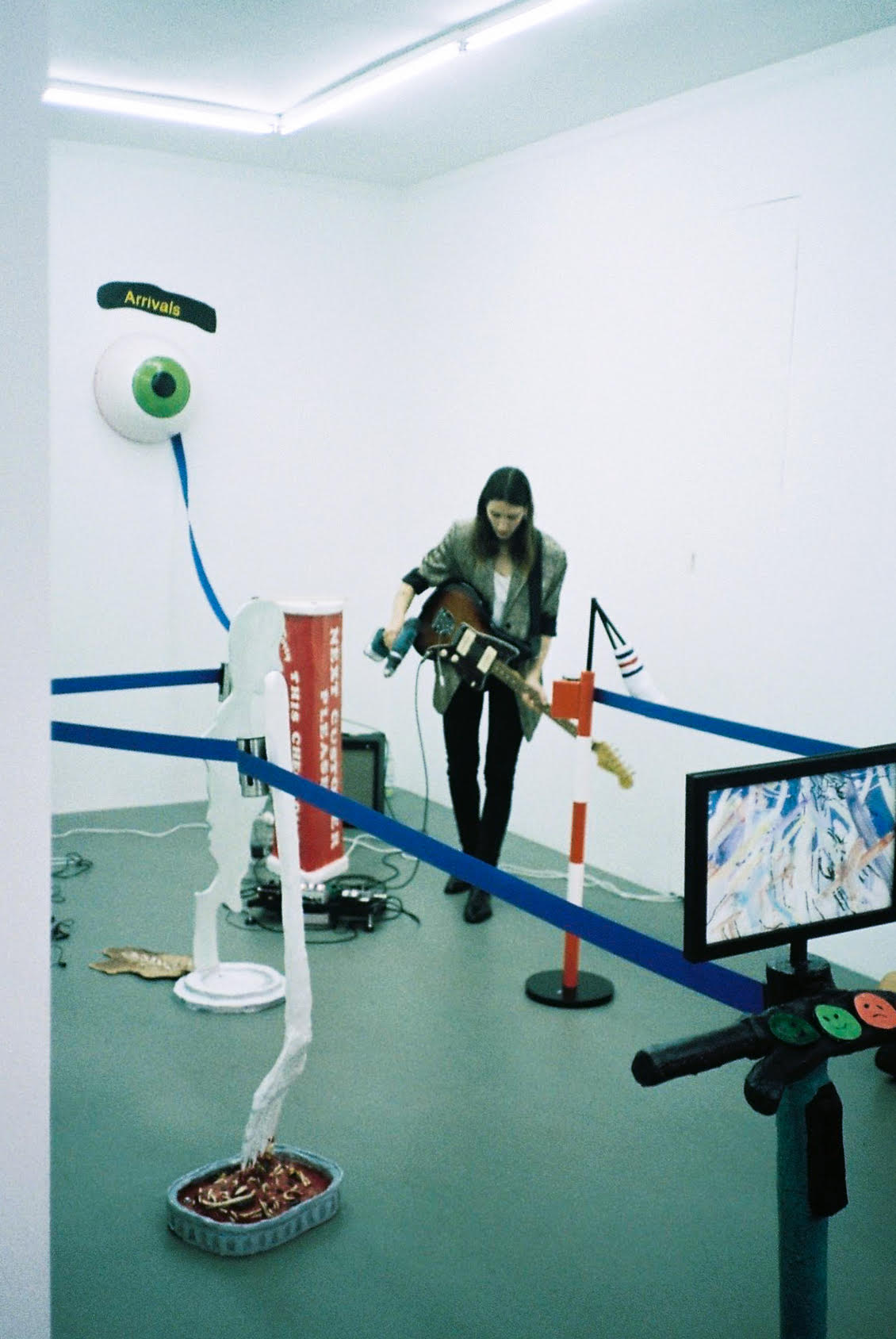 Performance at HVW8 gallery Berlin
Limited edition of 25 numbered cassettes.
Requiem for Tegel
~ Composition for two electric guitars & other objects.
Requiem For Tegel is an ode to Berlin's international airport that closed in November 2020, as well as to the act of traveling itself.
As any journey truly begins with the turning of keys as we lock our front doors, the piece starts with the low rumbling of a mallet hitting a guitar neck - reminiscent of luggage surfing the asphalt on its way to the airport. The first part of the Requiem builds up from here to the moment the plane takes off en route to foreign lands.
What follows are a pair of minimalist sections, during which the rhythmic interplay of two guitars represents the excitement and the stress of modern day travel - at times together and at other times drifting apart, the guitars reflect the entropy of our own minds as we set off on our journey.
Requiem Part II is a meditative piece for gazing out of windows and watching the landscapes drifting below, for the repetition of the thin clouds that surround us as we fly. Very few flights occurred in 2020 compared to before, and those of us in urban landscapes were thus enabled to witness the bluest skies we have seen in a long time. Reflecting this, Requiem For Tegel is also a meditation on the ways and means in which we travel and their impact on the environment.
Requiem For Tegel was commissioned by Ellinor Aurora Asgaard for their solo exhibition 'Missed Connection' at HVW8 Berlin. The piece was performed live in the gallery in September 2020 during Berlin Art Week.